Daydreamer
Name :: axel
Gender :: Female
Birth :: September 28
Location :: Dasmariñas, Cavite
Zodiac Sign :: Libra

:::Likes:::
j-music
computer
anime
stuff toys
friends
masked riders

:::Dislikes:::
posers
plastics
backstabbers
POTYM
cucumbers
green mongo beans

:::Wishes:::
Apple Notebook
TV Satellite Connection (WHAT!?!)
Endless Anime Collection
Fix The Portable DVD Player
Masked Rider Den-O Gashapons (Totemo Kawaii!!!)
Learn more LANGUAGES
More BLOG IDEAS
More BLOG VISITORS
More FRIENDS
More BLESSINGS
Recent Articles
2nd friendship anniversary
Twisted...
Coffee Meal
A Great Teacher
Thanks for 2000
I just watched Den-O yesterday
more more survey
I have finished it
I'm Back!
All About Garages

Archives
June 2007
July 2007
August 2007
September 2007
October 2007
November 2007
January 2008
February 2008

Bloggers
yen
vivek
ueki
trixia
triceist
teebob 2
teebob
superym
sugar
skaiwalker
showbiz chika
sho-saka
rowena
rosemarie
ronald
renegade
raquel
praveen
pibi
pia
petra
parisukat
paolo mendoza
nicole
nicia


NAFA
myoopie
mj
mike
lisa
lionheart
K2 Modify
kath
junelle
jowell
jess sophia
jepjep
jengkie
japboy
jan
james
kemi
havadisci
gracie
grace
genny
famestealer
eunice
emmyrose


ebook helper
e-channel
dg
deepak
delia
dave
cjay
chubby & sexy
chemik
carlota 2
carlota 1
byoptipol
bliss weddings
bea
be rate my blog
backlinemedia
annie
anna
ana.banana
Translate
french
japanese chinese(simplified) chinese(traditional) italian
arabic
korean
german
spanish
portugese
russian
MSG's
Counters
Misc.
my blog feed Past Layouts
Quotes
Disclosure Policy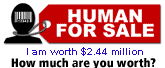 Credits
All settled
Friday, January 18, 2008
I didn't slept that much. I slept for just 3 hours. Anyway, I just finished our quiz in Biotech & Trigo. Phew! We finished a week full of quizzes. Afterwards, I felt that this day in school is boring. But my boredom disappears after our classmates are so tense to the inspection of Ms. Cadiz for those who brought any high tech items. Most of us brought cellphones. I'm included in that. It's the 1st time I brought my cellphone illegally xD. While they're so tensioned, I'm just in a relaxed mood. Assuming that they won't inspect my wallet(the place where I hide my cellphone). There's no inspection happened.
After a day in school, I just picture the gym windows above me. Ms. Edchel saw me. I'm kinda irritated when she told me to go home quick because she has hot eyes on my cellphone. So I'm not home yet. I'm with Lea and go to her old school's high school department. We went there and Lea saw her old friends there. I was kinda out of place by that time. Lea has an old classmate which became my classmate before. Her name is April. Well, even though we've not met for 6 years, she stills recognizes me. I can still recognize her too. After some chit chats, we roam around the school. It seems that the school is nice. Large classrooms but the problem is that they are disorganized. I like the school's place. Although it's simple but I think if they organized it a bit it will be a nice school. Lea's uncle came to the school to fetch her.
So about the card. I already gave it to Pao but I'm just nervous on his comments about what I wrote.
Now, I'm in a mood on making projects. We have so many projects to pass on early time. I don't know which one is first. I know I can do this. :))
axel daydreamed @ 8:01 PM |