Daydreamer
Name :: axel
Gender :: Female
Birth :: September 28
Location :: Dasmariñas, Cavite
Zodiac Sign :: Libra

:::Likes:::
j-music
computer
anime
stuff toys
friends
masked riders

:::Dislikes:::
posers
plastics
backstabbers
POTYM
cucumbers
green mongo beans

:::Wishes:::
Apple Notebook
TV Satellite Connection (WHAT!?!)
Endless Anime Collection
Fix The Portable DVD Player
Masked Rider Den-O Gashapons (Totemo Kawaii!!!)
Learn more LANGUAGES
More BLOG IDEAS
More BLOG VISITORS
More FRIENDS
More BLESSINGS
Recent Articles
All settled
2nd friendship anniversary
Twisted...
Coffee Meal
A Great Teacher
Thanks for 2000
I just watched Den-O yesterday
more more survey
I have finished it
I'm Back!

Archives
June 2007
July 2007
August 2007
September 2007
October 2007
November 2007
January 2008
February 2008

Bloggers
yen
vivek
ueki
trixia
triceist
teebob 2
teebob
superym
sugar
skaiwalker
showbiz chika
sho-saka
rowena
rosemarie
ronald
renegade
raquel
praveen
pibi
pia
petra
parisukat
paolo mendoza
nicole
nicia


NAFA
myoopie
mj
mike
lisa
lionheart
K2 Modify
kath
junelle
jowell
jess sophia
jepjep
jengkie
japboy
jan
james
kemi
havadisci
gracie
grace
genny
famestealer
eunice
emmyrose


ebook helper
e-channel
dg
deepak
delia
dave
cjay
chubby & sexy
chemik
carlota 2
carlota 1
byoptipol
bliss weddings
bea
be rate my blog
backlinemedia
annie
anna
ana.banana
Translate
french
japanese chinese(simplified) chinese(traditional) italian
arabic
korean
german
spanish
portugese
russian
MSG's
Counters
Misc.
my blog feed Past Layouts
Quotes
Disclosure Policy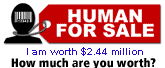 Credits
Supposedly
Saturday, January 19, 2008
I didn't make any projects even a single one. It's due to the fact that we had to much quizzes. I felt so lame. I just want to relax. Tomorrow Den-O will end in Japan. I will be very sad because it will end. I like I've said before it will not end to me because I'm will not yet watch the final episode.
Today, I slept a lot because I need to pay the times that I didn't slept early. Tomorrow me and me Nee-san will go to the church where Danessa go to every Sunday.
axel daydreamed @ 8:08 PM |