Daydreamer
Name :: axel
Gender :: Female
Birth :: September 28
Location :: Dasmariñas, Cavite
Zodiac Sign :: Libra

:::Likes:::
j-music
computer
anime
stuff toys
friends
masked riders

:::Dislikes:::
posers
plastics
backstabbers
POTYM
cucumbers
green mongo beans

:::Wishes:::
Apple Notebook
TV Satellite Connection (WHAT!?!)
Endless Anime Collection
Fix The Portable DVD Player
Masked Rider Den-O Gashapons (Totemo Kawaii!!!)
Learn more LANGUAGES
More BLOG IDEAS
More BLOG VISITORS
More FRIENDS
More BLESSINGS
Recent Articles
List of the Projects I need to do
Just Wednesday
It's February
I've been in Danessa's church
Coffee Time
My Disclosure Policy
Supposedly
All settled
2nd friendship anniversary
Twisted...

Archives
June 2007
July 2007
August 2007
September 2007
October 2007
November 2007
January 2008
February 2008

Bloggers
yen
vivek
ueki
trixia
triceist
teebob 2
teebob
superym
sugar
skaiwalker
showbiz chika
sho-saka
rowena
rosemarie
ronald
renegade
raquel
praveen
pibi
pia
petra
parisukat
paolo mendoza
nicole
nicia


NAFA
myoopie
mj
mike
lisa
lionheart
K2 Modify
kath
junelle
jowell
jess sophia
jepjep
jengkie
japboy
jan
james
kemi
havadisci
gracie
grace
genny
famestealer
eunice
emmyrose


ebook helper
e-channel
dg
deepak
delia
dave
cjay
chubby & sexy
chemik
carlota 2
carlota 1
byoptipol
bliss weddings
bea
be rate my blog
backlinemedia
annie
anna
ana.banana
Translate
french
japanese chinese(simplified) chinese(traditional) italian
arabic
korean
german
spanish
portugese
russian
MSG's
Counters
Misc.
my blog feed Past Layouts
Quotes
Disclosure Policy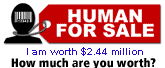 Credits
My Projects Slowly Becoming Less
Sunday, February 10, 2008
Phew! I've finally finished my project in English and tomorrow I will do my project in Biotech. Me & my group mates also started our project in Computer and will continue doing it tomorrow. I've finished my book review in Tarzan of the Apes. We had our countdown in school on how many days left before the school year ends. I don't know if it's 24 or 25 days to go(use school days).
Also the day of hearts will be near. I'm not a valentine girl anyway. No one will give me flowers or gift on this day. I won't expect Pao to give me any gifts either XD. I will be absent so I can watch the shows I want to watch.
axel daydreamed @ 10:35 PM |